Featured Theme: Dedications to the Gods
Writing was an important part of Roman religion, allowing people to make a record of the promises they made to the gods and show off about the gifts they had given them.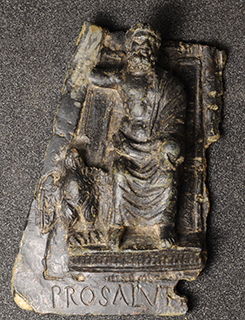 Dedication to Flora – This simple dedication poses some fascinating questions: why did the dedicator make more than one offering to the goddess of flowers, and which of the ones we have today are genuine?
Dedication to Hercules – An unusual punched inscription made by a Roman army officer in Britain; See Blog page.
Altar for the emperors – This Altar asked the gods' protection for Caracalla and Geta, but couldn?t protect Geta from Caracalla
Altar from Chester – New technology helped us read lost text on this altar.