Featured Theme: Bullets
Roman soldiers sent messages to their enemies by writing them on lead sling bullets. They told their enemies who had hurt them, or wrote extremely rude insults. These little lumps of lead offer a glimpse of life, death, and black humour in the Roman Army.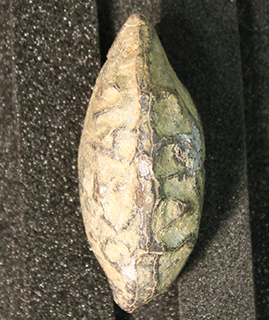 Named bullets – several of our bullets tell us who fired them.
Research by the project dramatically reinterpreted this bullet, which changed sides and got much ruder.
You can try your hand at Roman insults in our sling bullet activities for primary and secondary schools – follow this link [Inactive].